Muslims accuse Asaduddin Owaisi of mixing religion and politics | Lucknow News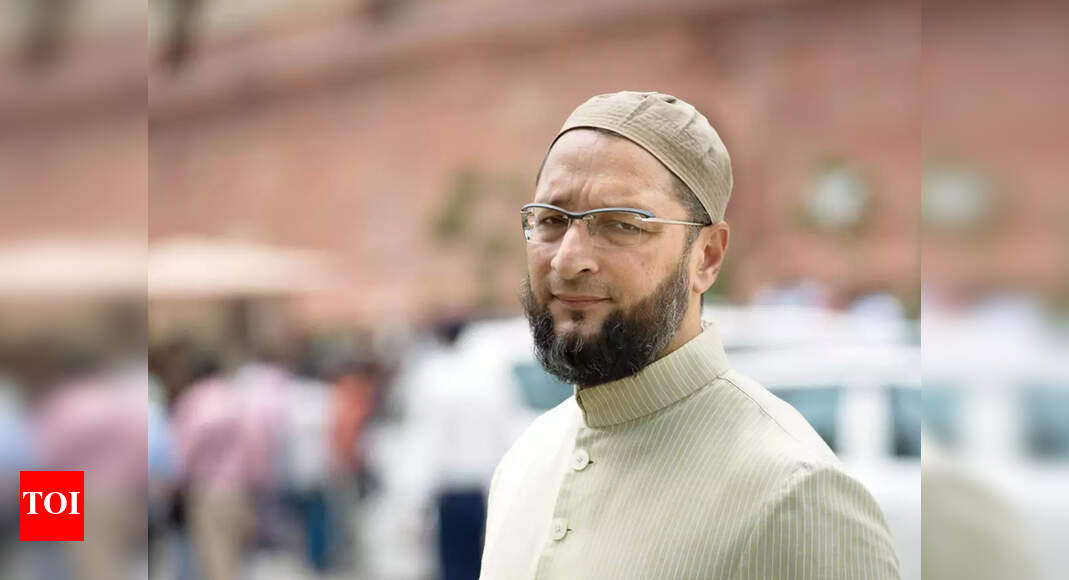 AYODHYA: Recent tweets from AIMIM chief and MP Asaduddin Owaisi sparked a strong backlash from Muslims who accused the chief of mixing religion and politics.
Using the phrase Insha Allah (God willing) in his tweet, Owaisi said he would not let Yogi Adityanath become the chief minister of Uttar Pradesh again.
"The word Insha Allah means to pray to the Almighty for something to happen. He just wants to create religious differences rather than playing honest politics, "said Indo-Islamic Cultural Foundation secretary Athar Hussain. "Owaisi doesn't care about the daily problems of Muslims in Uttar Pradesh, he only comes to the UP during elections and returns to Hyderabad," he added.
Teelay Waali Masjid's co-Mutawalli in Lucknow, Maulana Wasif Hasan, asked what Owaisi did in the Barabanki Mosque case which was "illegally sealed and demolished".
"Neither has he raised the issue with the government nor has he taken any legal action to resolve the issue," he added. "Whenever there is a rise in community politics, the minority community suffers the most. Owaisi sparked a community passion, we will suffer the consequences, "said Mohammad Alam, a religious scholar in Ayodhya.